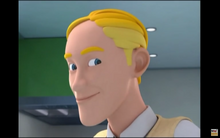 He's the father of Jenny but we don't know his real name. He's the Deputy Head of the SDC.
Appearance
Edit
He's a man of medium size with short blond hair combed back.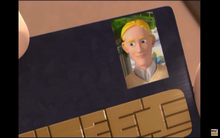 Personality
Edit
He's a man quite cool and sociable when he talk with Boom. But he's very fearful like Sanborn when he see Boom alien.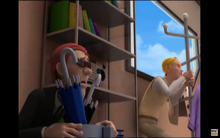 Abilities and Powers
Edit
We don't really know the abilities of Jenny' father because he's fearful and he never fight alien but he has a gadget able to detect aliens and show the image of the alien in 3D.