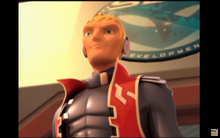 Number 8 is the current Head of the SDC, he succeeded Number 9. According to Jenny' father, he's a man known for his integrity and his sens of justice.
Appearance
Edit
He's a man of medium size. He's quite young (younger than Number 9), he has short blond hair. He wears headphones on his ears.
Personality
Edit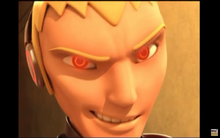 We don't really know about his personalty but, according to this picture, he's probably a villain, a bad guy like Number 9.